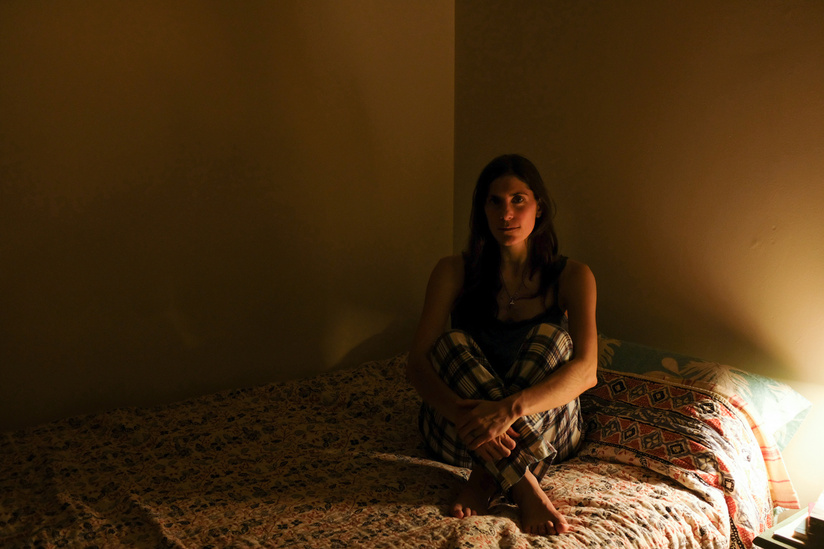 Self-portrait, going on three weeks of lockdown. Brooklyn, NY. April 3, 2020.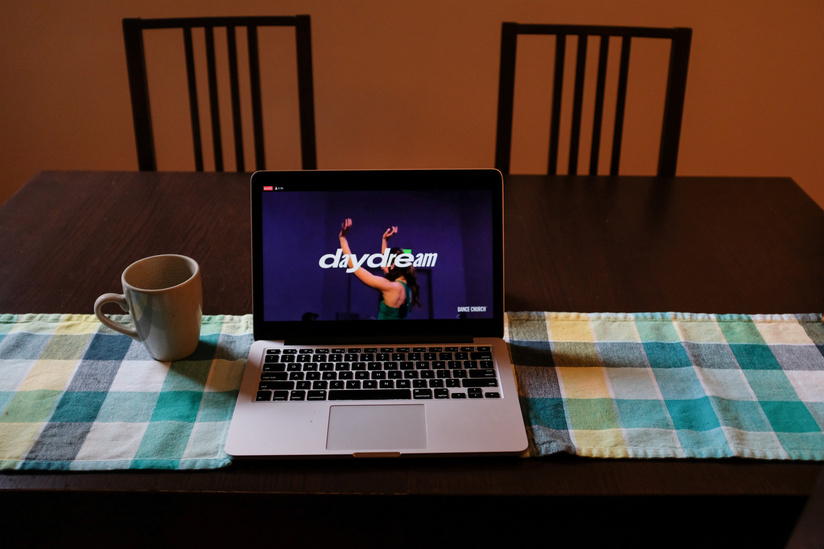 3/27/20

A stroke of luck for me: a few weeks ago I bought a plant, charmed wine, that I fell in love with at the hardware store. Its red petals open during the day and close at night.

That was when none of this was imaginable. I didn't know we'd be facing weeks, probably months of hardly ever leaving the house, isolation, lockdown. I didn't know then how much it would mean to have a mooring connected to the outside, to sunrise and sunset, to rhythms none of this can touch.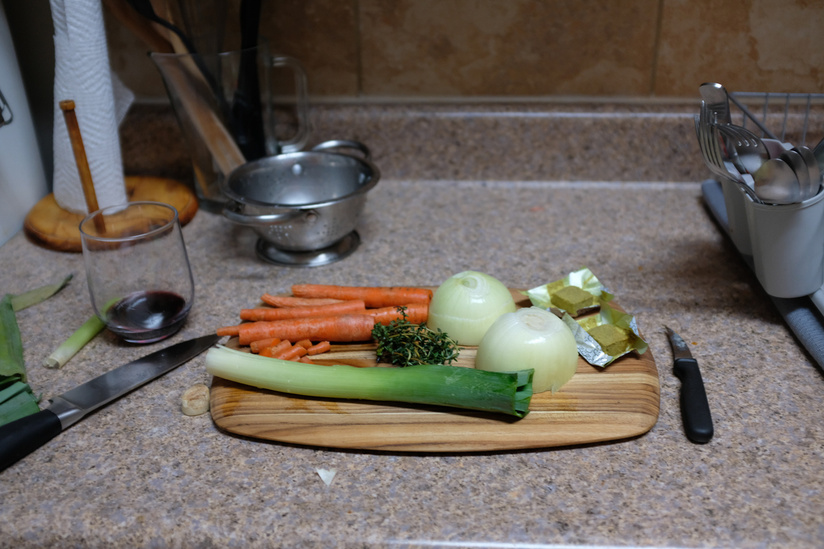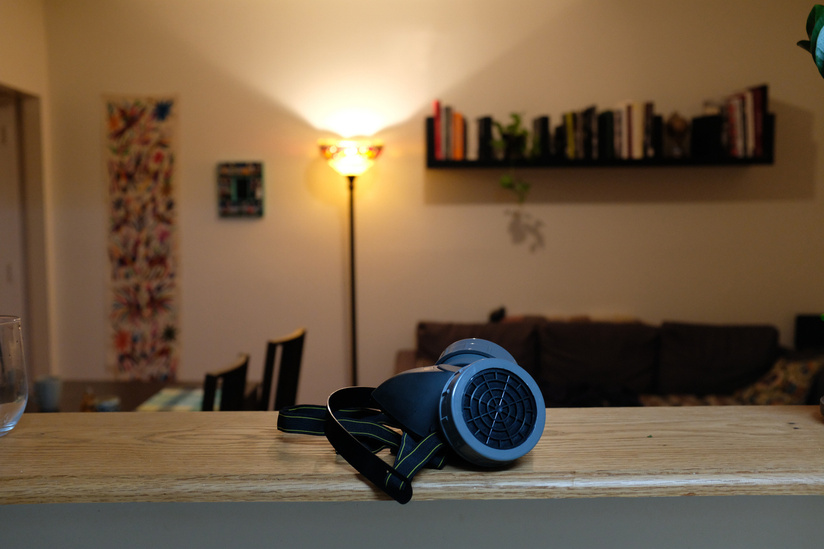 Empty subway tunnel heading into Manhattan. New York, NY. April 10, 2020.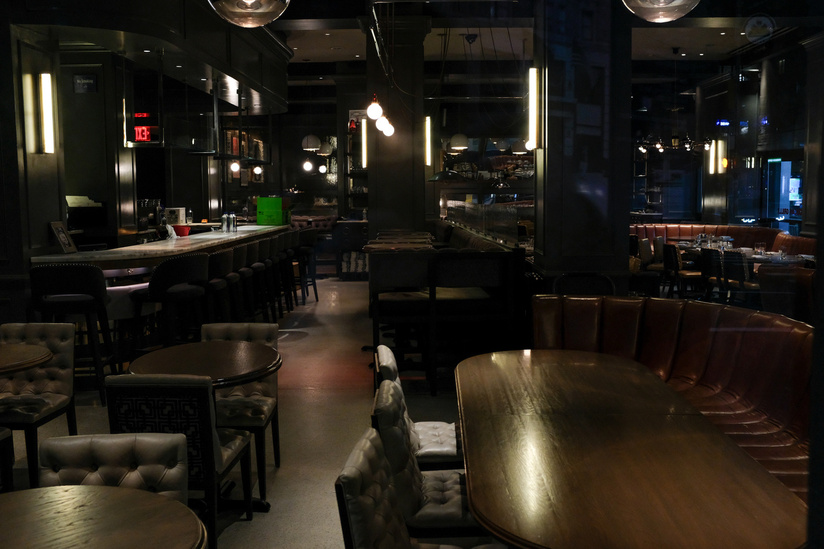 4/11/20
Central Park. Broadway. The avenues. Times Square. All next to empty. Nearing the square there was a woman sitting alone, talking to no one, who suddenly shouted, "It scares me to death."
By Mt. Sinai Hospital West, on 9th Ave, we saw the refrigerated trucks for the bodies. The tents for emergency triage lit up in the night. The sign inside the hospital doors saying no visitors allowed.
There were a few tourists in Times Square. Probably locals, touristing the emptiness. Taking selfies with the deserted bleachers and their masks on. A few gangs of teenage guys, pushing the boundaries of their new reality.
On the subway, a few people asking for money with a new level of desperation. When we first got on, passing train car after train car on the platform, the first thing that struck us was how many people were sleeping inside.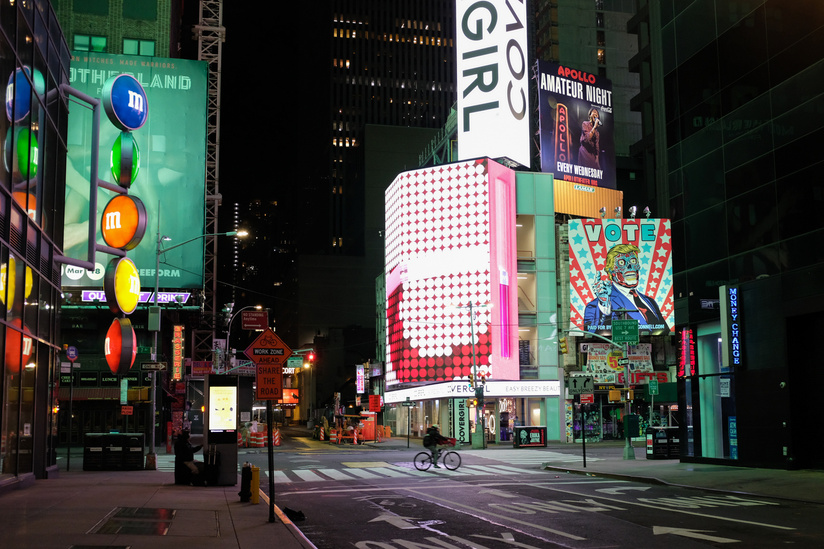 Mount Sinai Hospital West. New York, NY. April 10, 2020.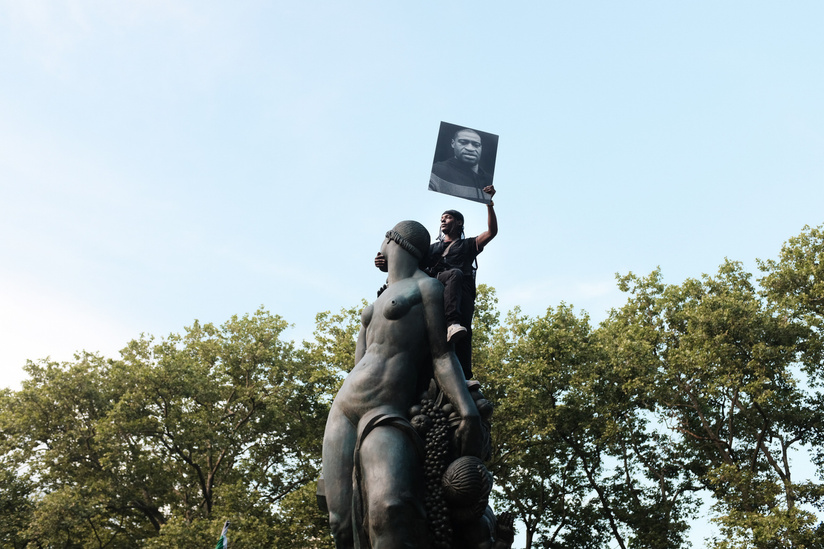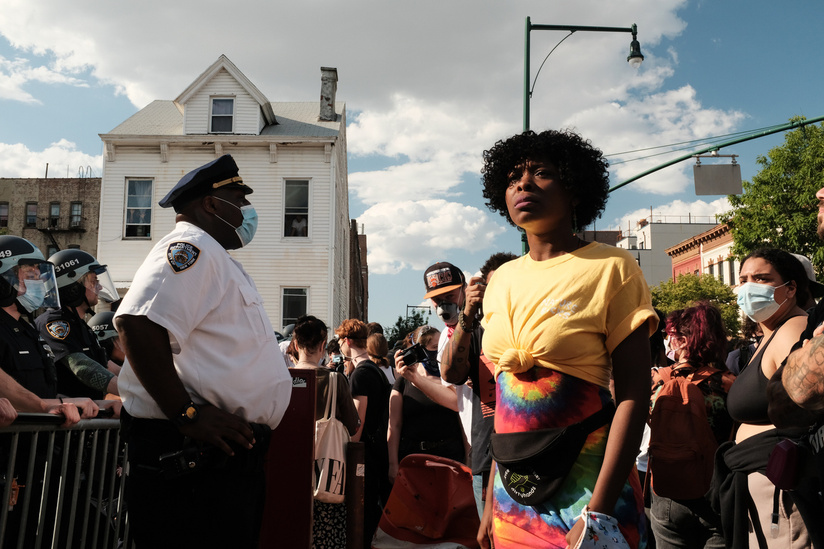 Protest for George Floyd in Flatbush. Brooklyn, NY. May 30, 2020.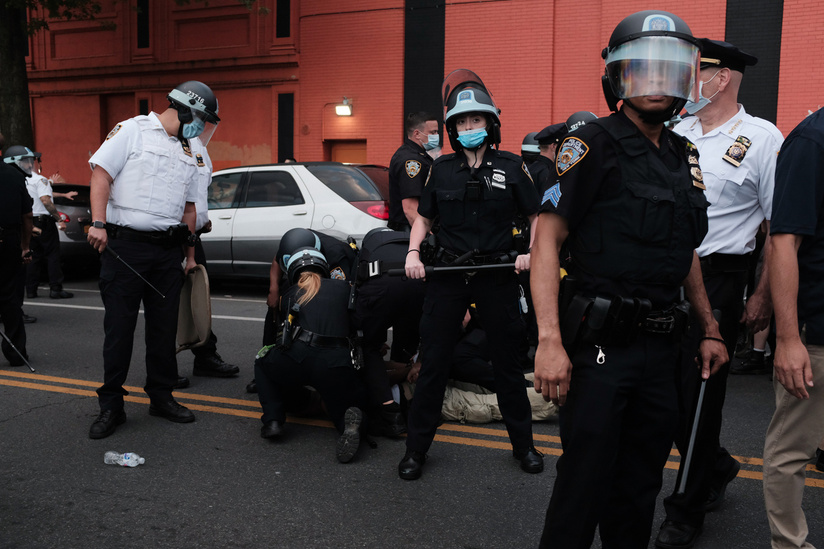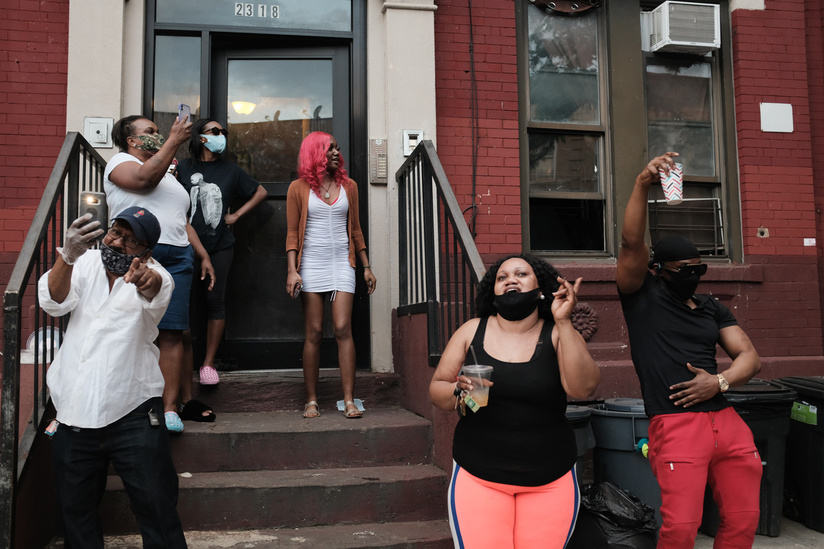 March for George Floyd on 5th Avenue. New York, NY. June 2, 2020.
Black Lives Matter protest. Portland, OR. August 8, 2020.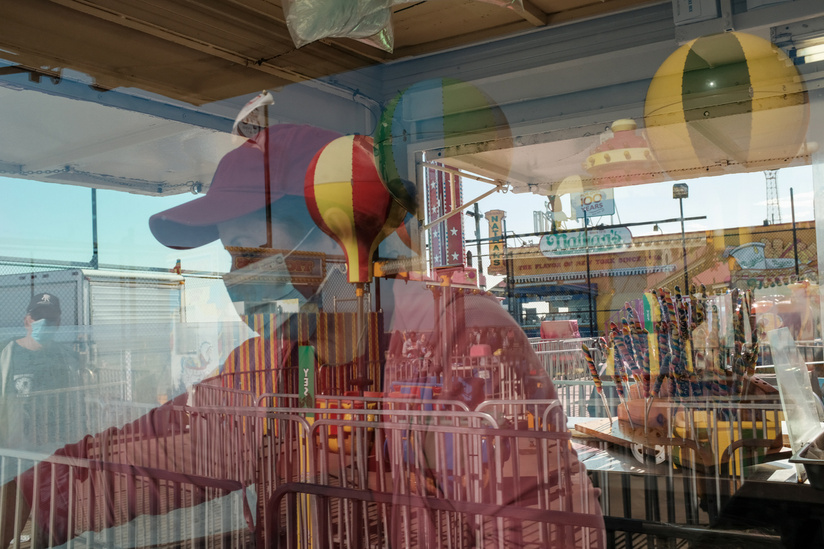 Cotton candy vendor at Coney Island. Brooklyn, NY. May 25, 2020.
Election night in Times Square. New York, NY. November 7, 2020.
Thanksgiving with Mom and Dad. Brooklyn, NY. November 26, 2020.
12/19/20
The year is almost over now. This year...this Groundhog Day year.
The quarantine has been long. So long. Those feelings of transcendence from earlier on, in our old place...I haven't felt much of that, lately. When we first moved I did, and the weather was still beautiful then. But it's been a marathon, and the move + the onset of winter mostly wiped out the positive routines I'd built up for myself. You get fatigued.

Hope is on the horizon now, though. Vaccines are already coming out. Today I bought an extra large bottle of wine, one that made me say to myself, I'd open this when we have a party here, one day. A housewarming who knows how late - year?
But I got it as a gesture of hope. To recognize the hope, and remind myself of it during the rest of this, that this will come to an end - is coming to an end.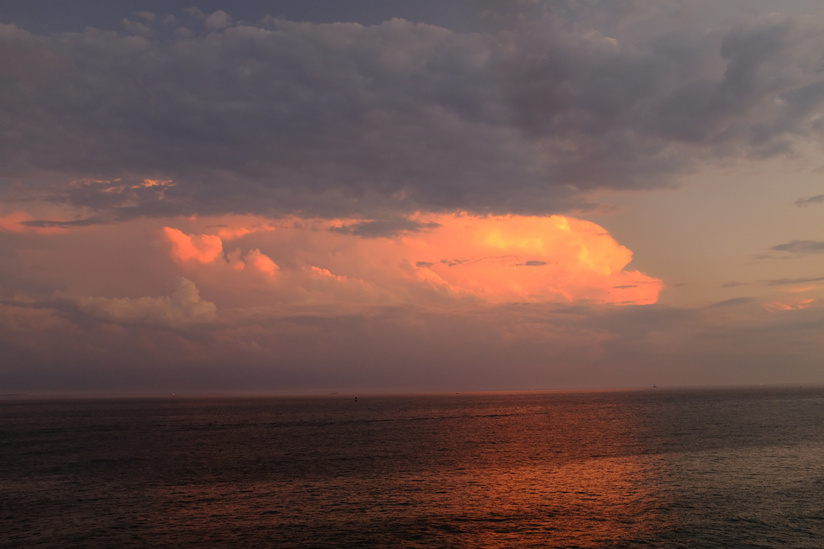 My sister's family at Escobar Farm. Portsmouth, RI. September 20, 2020.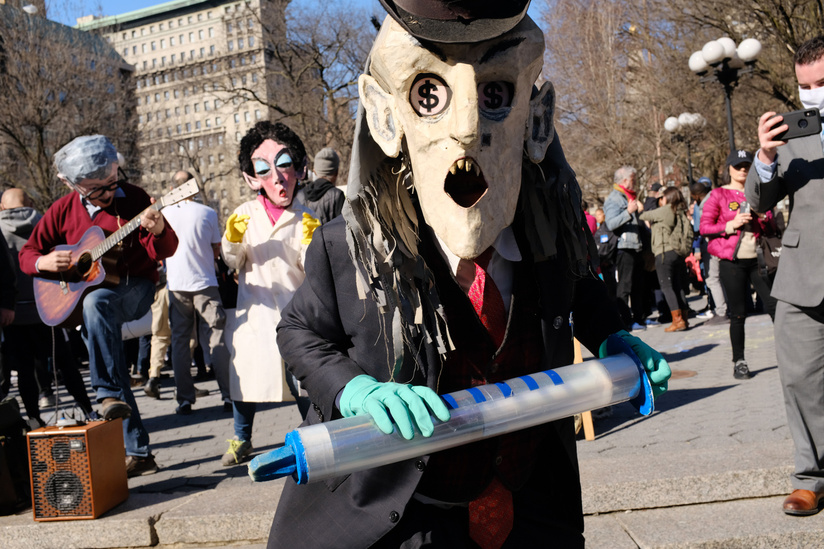 Anti-vax protesters in Union Square. New York, NY. March 20, 2021.
3/28/21

We were vaccinated on the first day of spring.
On our way to the appointment, on a subway platform waiting to transfer, we noticed an old man. He was playing the harmonica, softly, for no one but himself. E sat behind him, and I stood closeby, in the small radius where you could make it out. We listened like eavesdroppers, discoverers of a secret garden. The tiny melody - La Vie en Rose.

The train never came. We took a car, and under stained glass windows a nurse with a caring voice put a needle in my arm.

Afterwards we found a crowd of anti vaxxers in Union Square, protesting how the vaccine was a front for mind control.


That night, at home, laying in the bath, looking up at the ceiling that still needs to be repaired, feeling it all wash over me. What it means to be protected after all this time. Emotions I don't have the words for, just the memory. And from the apartment next door, music and party sounds were drifting over, as if from the future, as if from the past. People talking loudly, people joining in the songs, laughter, cacophony.